WSET Level 2 Award - 5 sessions from Monday 21st of October until Monday 4th of November
WSET L2 Award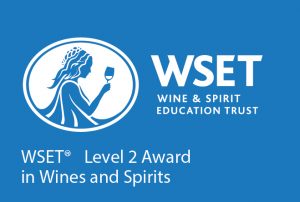 Dates for the course
The course is split in 5 sessions from 7.pm until 11 pm.
Monday and Tuesday 21st and 22nd of October
Monday and Tuesday 28th and 29th of October
Monday 4th of November (Exam)
The cost includes all study materials, wine samples, tuition and examination
About the course
For individuals seeking a core understanding of wines, this qualification explores the major grape varieties and important wine regions in which they are grown. You'll learn about the styles of wines produced from these grapes as well as key classifications and labelling terminology. A basic overview of the key categories of spirits and liqueurs will also be provided. Upon successful completion you will receive a WSET certificate and lapel pin, and will be able to use the associated WSET certified logo.
What's covered
How wine is made
What factors influence wine style
The key white and black grape varieties and their characteristics
The important wine-producing regions of the world in which these grapes are grown
The production of sparkling, sweet, and fortified wines
Do I need any prior knowledge?
No prior knowledge is required. All classes are delivered in English therefore a good level of English is beneficial.
Assessment
Assessment is by a closed-book exam of 50 multiple-choice questions.
This qualification is regulated by Ofqual
Please click HERE to see our Policy for the WSET courses