"Verdeca sette lune" - L'Archetipo"
Vinarius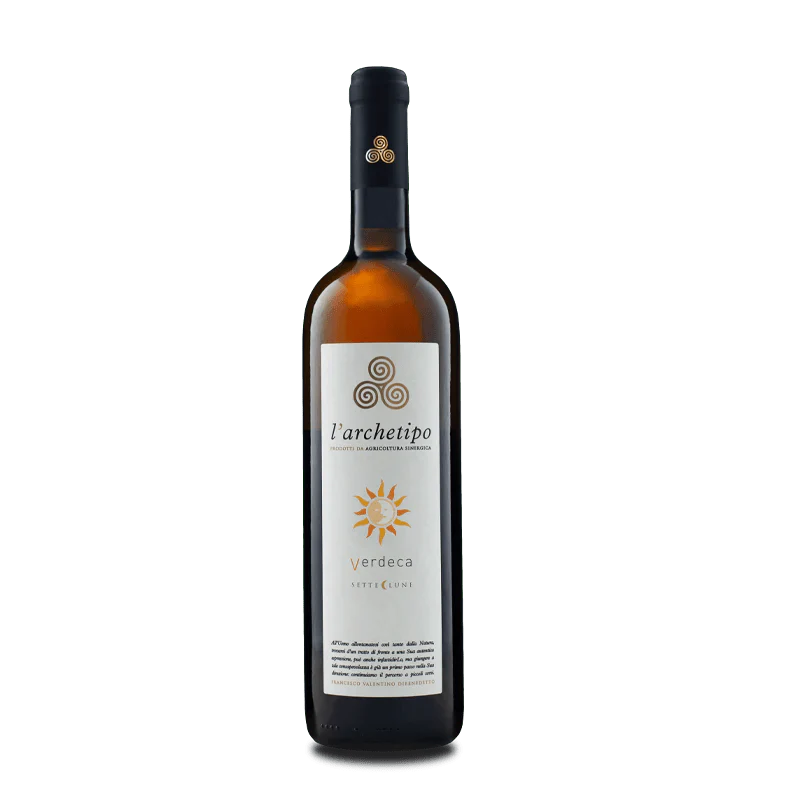 After destemming and soft crushing grapes, it must ferment spontaneously with grape skins, thanks to a pied de cuve of native yeasts, the only ones which increase the expression of our Terroir. After 7 months (7 lunar phases) of maceration with skins, in the presence of carbon dioxide, which is produced during alcoholic and malolactic fermentation, wine is soft-pressed in order to separate it from grape skins. The name "Verdeca sette lune" comes from the production method; in fact, Sette Lune in Italian means Seven lunar phase. Natural fining and stabilization, no fining agents added.No filtration.
"The wine is just a tool" says Domenico, referring to the deeper vision of his family's winery, l'Archetipo.  His father, Valentino, began the project in 2010 after co-founding one of Puglia's first organic-certified wineries and then pushing further into biodynamics.  A life-long farmer and trained agronomist, he still felt more was needed to bring life into his vineyards, and combined Steiner's philosophy with learnings taken from the work of Masanobu Fukuoka to found l'Archetipo on the principles of Synergistic Agriculture.  L'Archetipo - The Archetype - is about defining and striving towards an ideal expression of their land through their wines while restoring the land to its primal form as a living, breathing entity, teeming with microflora and microfauna, persisting in equilibrium.  The wine is a tool not only to guide them towards regenerating their soils but also to communicate the value of their broader mission to the world.