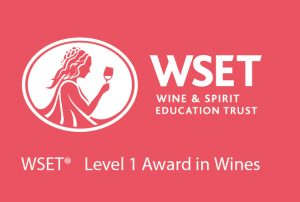 Dates for the course
The course is split in 2 sessions from 7.pm until 10 pm.: Monday 29 and Tuesday 30 of July
The cost includes all study materials, wine samples, tuition and examination
About the course
This hands-on course teaches students through sight, smell and taste, to understand more about wine. By the end of the course you'll be able to taste wine using a systematic approach, and be able to identify the main styles of wine. You'll also learn the key principles of food and wine pairing and be able to apply these to your own food and wine choices. Successful students will receive a WSET certificate and lapel pin.
What's covered
The main types and styles of wine
Common wine grapes and their characteristics
How to make food and wine pairings
Tutored tasting of nine wines
How to store and serve wine
How to describe wine using the WSET Level 1 Systematic Approach to Tasting Wine® (SAT)
Do I need any prior knowledge?
No prior knowledge is required. All classes are delivered in English therefore a good level of English is beneficial.
Assessment
The exam takes place in the last session of the course. The exam consists of 30 multiple choice questions to be completed in 45 minutes. To pass you must correctly answer 70% of the questions.
This qualification is Ofqual regulated.
Please click HERE to see our Policy for the WSET courses