WSET Level 3 Award - 8 sessions from Monday 23rd of September until 15th of October
WSET L3 Award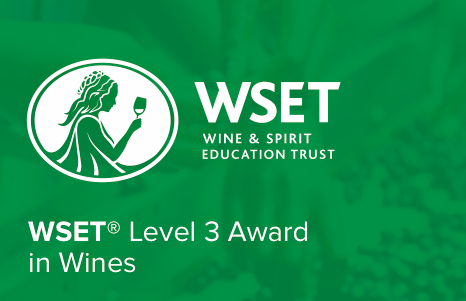 A high-level course in wines, perfect for the serious wine enthusiast or those who need to make informed decisions or recommendations about wine for work.
Dates for the course
The course is split in 8 sessions from 7.pm until 11 pm.
Monday and Tuesday 23rd and 24th of September
Monday 30th of September and Tuesday 1st of October
Monday and Tuesday 7th and 8th of October
Monday and Tuesday 14th and 15th of October
The cost includes all study materials, wine samples, tuition and examination
About the course
This course will develop to a high-level your ability to describe wine accurately, and account in detail for the style, quality and price of wines. Our experienced educators will assist you to develop your analytic tasting abilities through a carefully selected series of wine samples.
Successful students will receive a WSET certificate and lapel pin, and will be able to use the associated WSET certified logo.
What's covered
The key factors in the production of wine: location, grape growing, winemaking, maturation and bottling
The key characteristics of the principal:

still wines of the world
sparkling wines of the world
fortified wines of the world

How to make appropriate wine recommendations
How to taste wines using the WSET Level 3 Systematic Approach to Tasting Wine® (SAT)
Tutored tastings