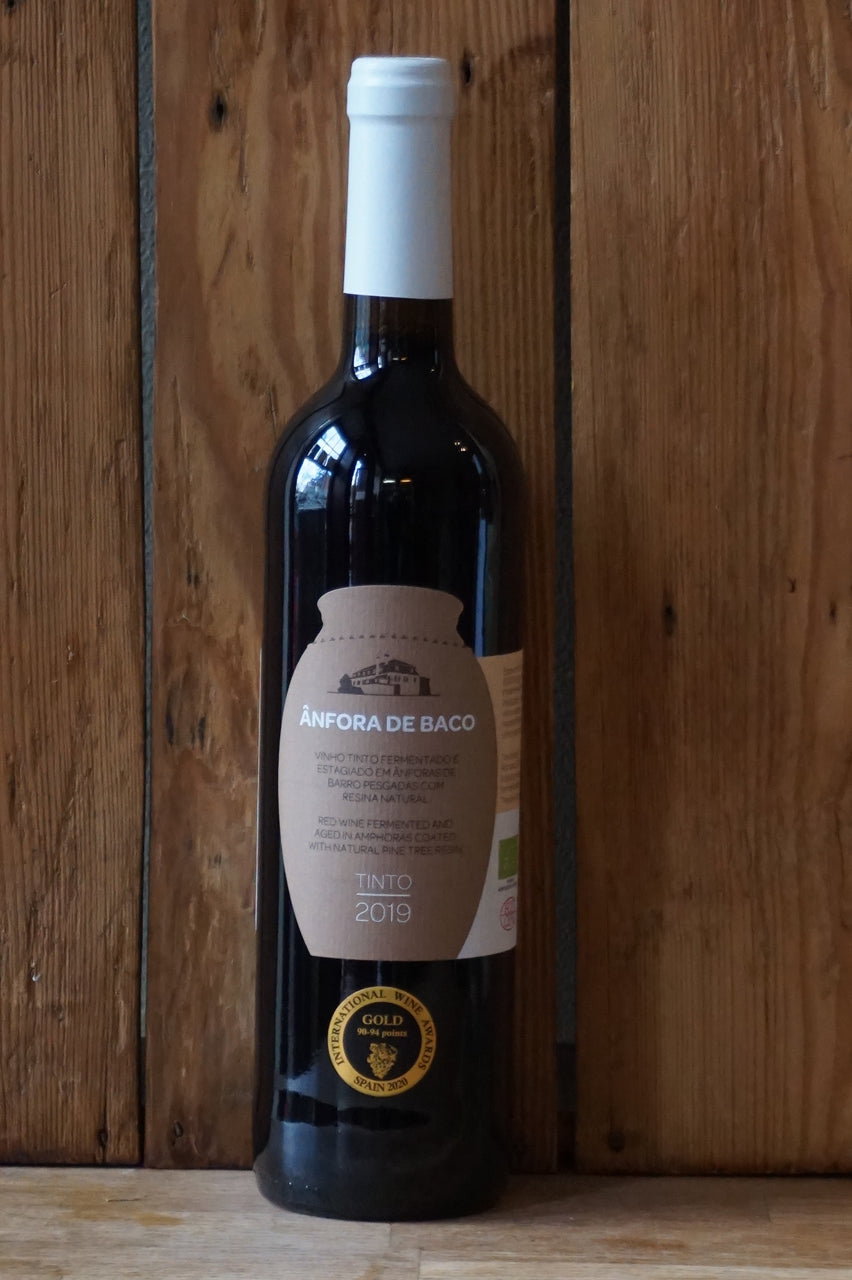 An organic wine made from Aragonez and Trincadeira grapes near Lisbon in Portugal.
The wine is fermented and aged in characteristic amphoras that have been previously coated inside with natural pine tree resin to seal the container. An ancient process apparently used by the Romans 2000 years ago.
The wine has all the concentration and intensity you expect from a Portuguese red with mocha coffee and prunes on the nose and a nice juiciness on the palate.