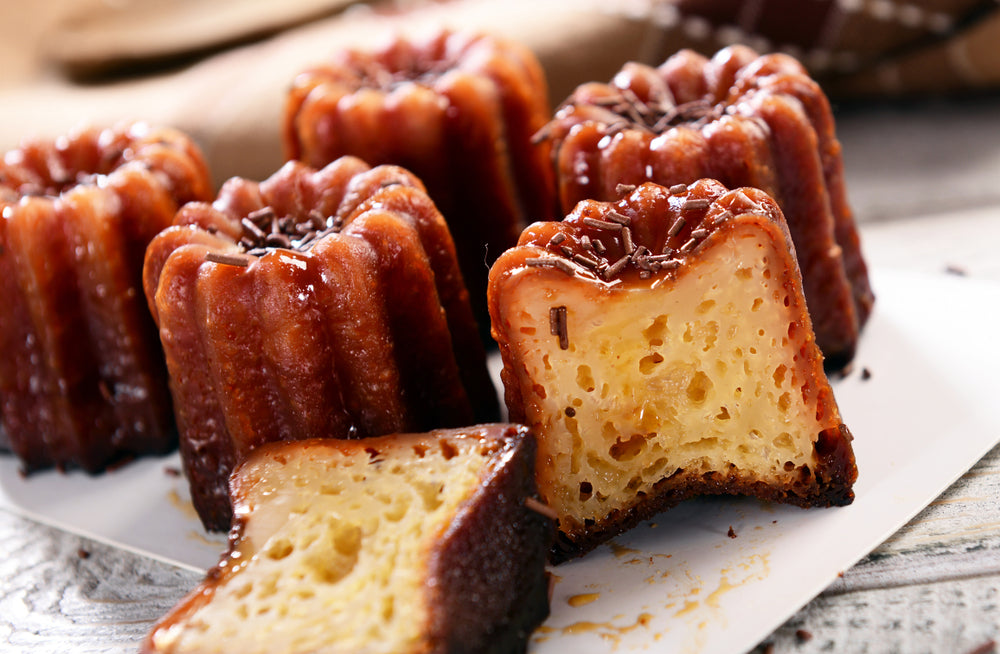 Wednesday 25 April - 7 pm
Three courses including a complimentary glass of wine for £30 pp.
Bordeaux wine is well known, but the gastronomy of the South West of France is also highly respected all over the world for its traditional, hearty and succulent dishes. The city of Bordeaux, in particular, is now becoming an important centre for the French gastronomy with the help of world-class chefs which are opening their restaurant over there.
Come and join us for the evening and our talented Chef Sophie will prepare and showcase some the typical dishes from Bordeaux and you will also have the opportunity to match them with exclusive wines from the area.
Menu
Glass of Sauvignon Blanc on arrival.
Homemade Sourdough bread on the table.
~*~
Oysters 
Three Fresh Oysters served with Sauvignon Blanc mignonette
~*~
Agneau à la Bordelaise* avec Pomme de Terre Boulagères
Lamb shoulders cooked with Claret, shallots and served with Boulangere Potato.
~*~
Canalé de Bordeaux
A typical pastry from Bordeaux, flavoured with Rum and Chantilly Cream.
(*Vegetarian option available).
Suggested Wines:
Sauvignon Blanc Cotes De Gascony - Laguille
Château Grand Chemin 2015, Cotes de Bourg
Pur Franc 2015, Bordeaux Sup
 Booking essential. You can buy the tickets online or visit us directly at the shop or call us on 020 3302 0123.
*For the Vegetarian option, please let us know when you book your place
No service charge - Vinarius does NOT add automaticly the 12.5% service charge on your bill.