Cerasuolo Superiore "Cerano" - Pietrantonj
Vinarius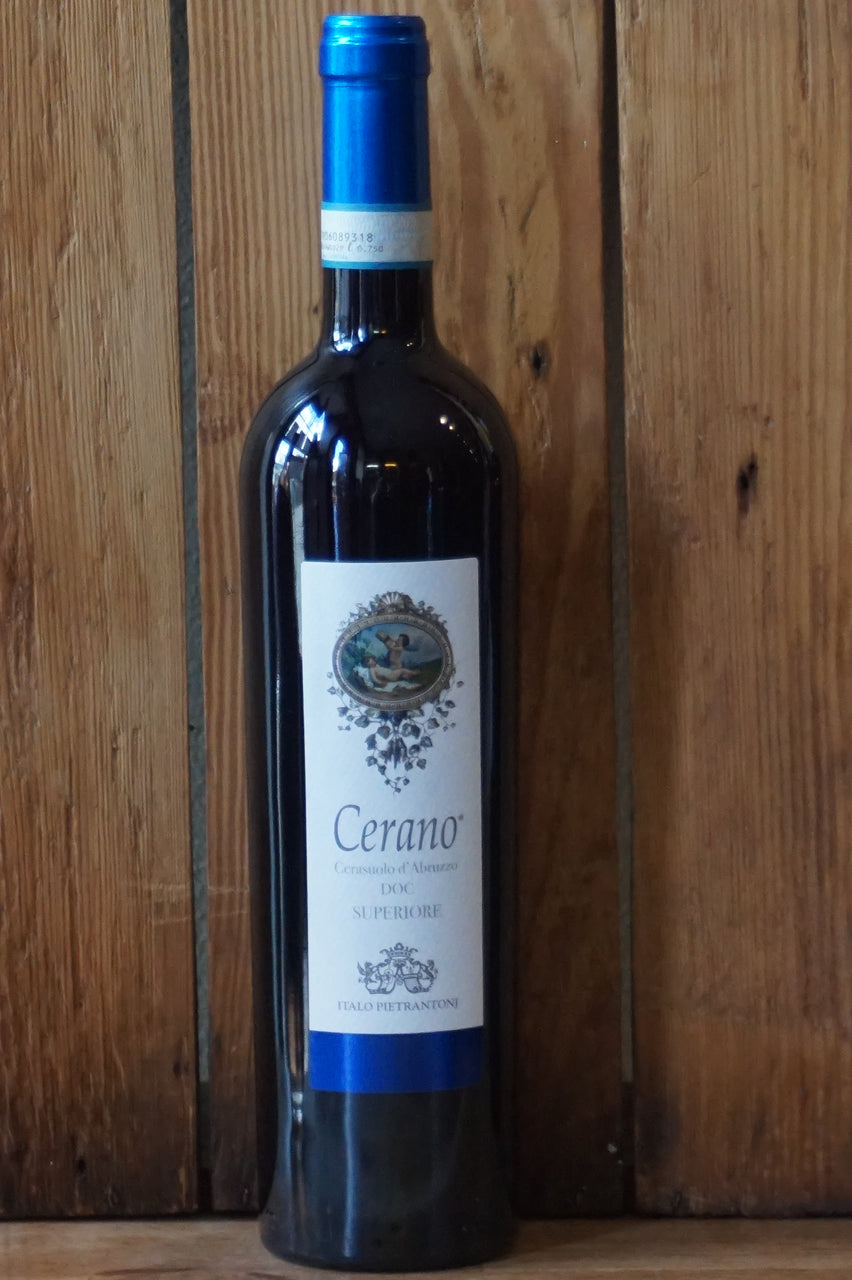 Carasuolo is not the usual quite simple Rosé wine. "Cerasa" in the Southern Italian dialects means Cherry and the wine has been produced in this style for hundreds of years and recognised with a proper exclusive appellation (DOC).
This one is a great example with a brilliant cherry red color and a fruity perfumes with bags of marasca cherry and fine floral notes. Very dry on the palate with a structure that can actually go very well with a varieties of food (meat and fish) and a balanced, soft and persistent finish.
One small detail: the very dark bottle has been chosen to protect the delicate colour and aromas from the light and enhances the surprise when you poor in a glass.