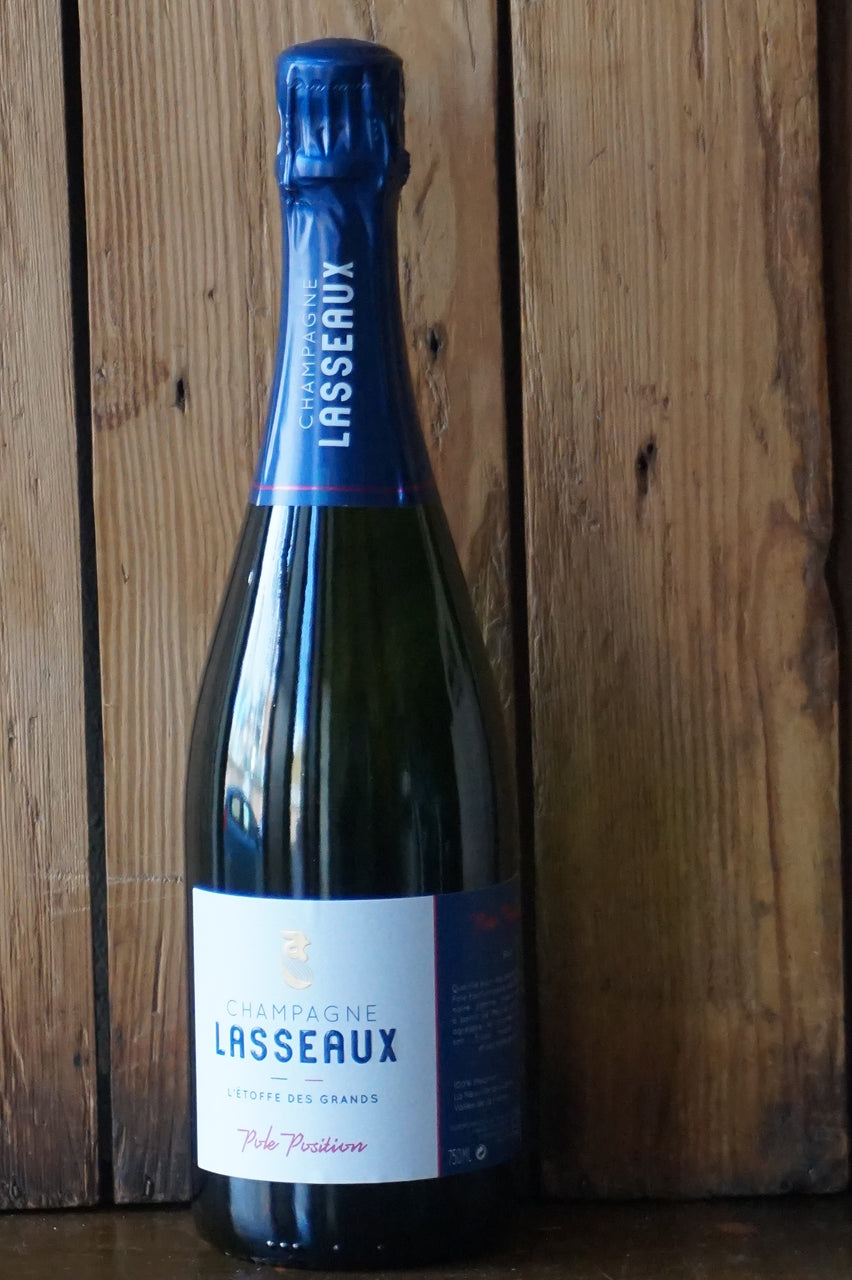 Established in 1970 Lasseaux is a family-owned Champagne house located in La Neuville Aux Larris, Champagne Region, France.
"Pole Position" is a 100% Pinot Meunier and shows a fine and dynamic bubbles that create and elegant and persisting cordon.
A remarkably shiny hay gold colour.Opulent effervescence revealing a rich and expressive nose. Apples baked in pastry with a dollop of honey dashed with red berry coulis.
This has a serious presence in the mouth, taut, citrus acidity and chalky minerality keep the flavours going and lead to an intense, satisfying long finish.