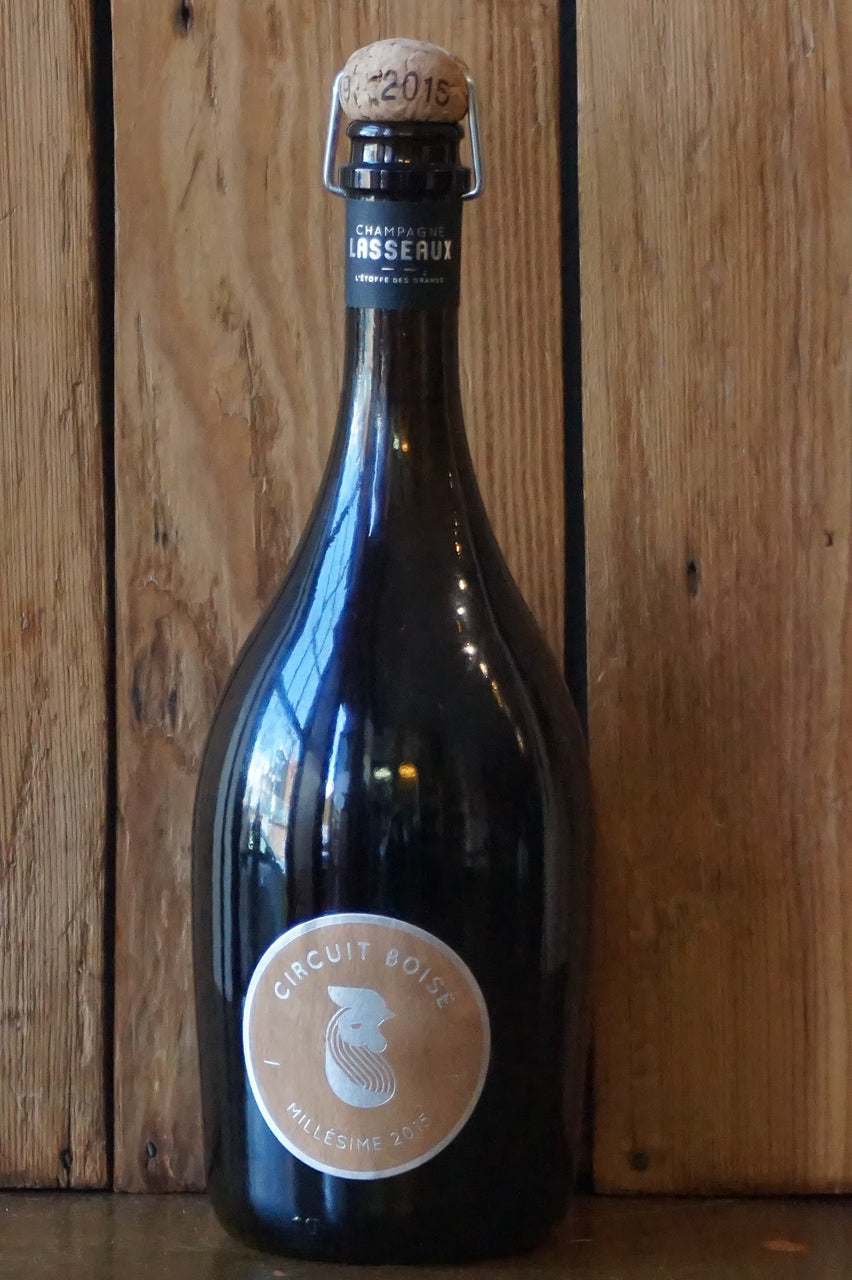 The "Circuit Boisé" Champagne it is the first Lasseaux's Champagne matured in oak - it had its first fermentation in oak casks, which were made out of oak trees from their village. Cuvée limited to 800 bottles (400 for export only).
A first intense nose with smoky, buttery and 
vanilla notes which are a testimony to the oak cask fermentation. After a short aeration, notes of nuts hazelnut and taoasted almonds come through. 
A smooth and round attack on the palate, generous and rich with notes of brioche and toast which leads to fresh, citrus fruit aroma with a zest of agrumes and even bitter orange. You will then be seduced by an intense, long and powerful finish.