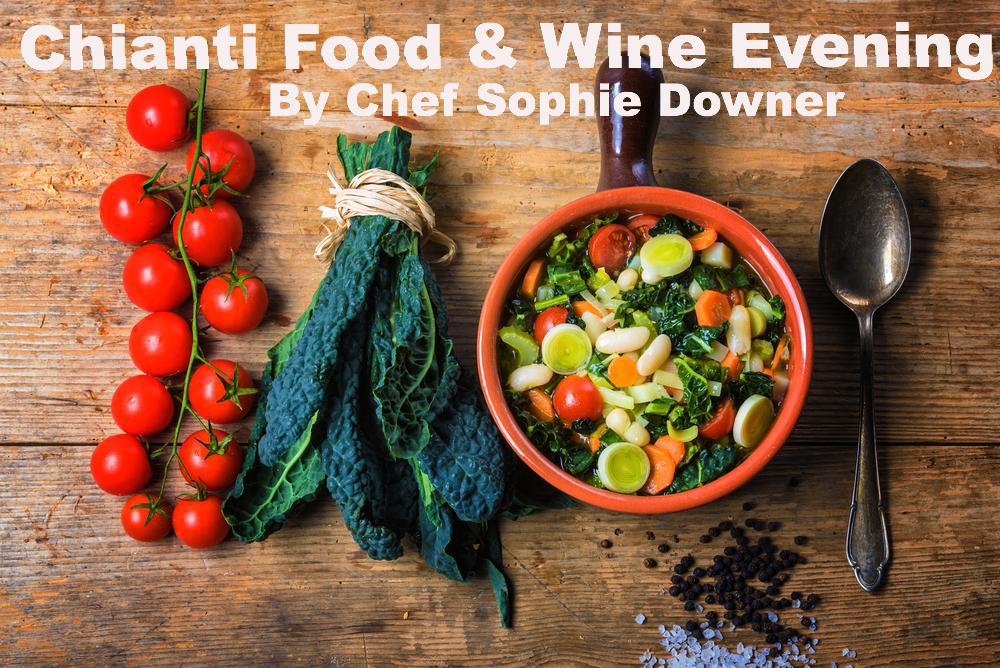 Wednesday 28 March - 7 pm
Three courses including a complimentary glass of wine on arrival for £35 pp.
The beautiful hills of the Chianti countryside are the soul of Tuscany gastronomy, based on simple but very high quality, fresh ingredients. Come and try Sophie's interpretation of the "Cucina Chiantigiana" with some traditional and tasty dishes that will accompany the local wines very well.
Menu
Glass of white wine from Chianti on arrival.
Homemade Sourdough bread (with no salt) and Focaccia on the table.
~*~
Trio of Crostini
Lardo - Chicken Liver - Tomato
~*~
Ribollita
Classic Chianti Soup with bread, beans and Cavolo Nero
~*~
Tonno del Chianti* -
Slow braised Pork Shoulder and Chard
(*Vegetarian option available).
~*~
Homemade Cantuccini Biscuits and a Glass of Vinsanto. 
Suggested Wines:
Chianti Colline Fiorentine 2015 "Santa Caterina" - Castelvecchio
Chianti Riserva Colline Fiorentine "Vigna la Quercia" - Castelvecchio
Canaiolo Nero "Numero Otto" - Castelvecchio
 Booking essential. You can buy the tickets online or visit us directly at the shop or call us on 020 3302 0123.
*For the Vegetarian option, please let us know when you book your place
No service charge - Vinarius does NOT add automaticly the 12.5% service charge on your bill.