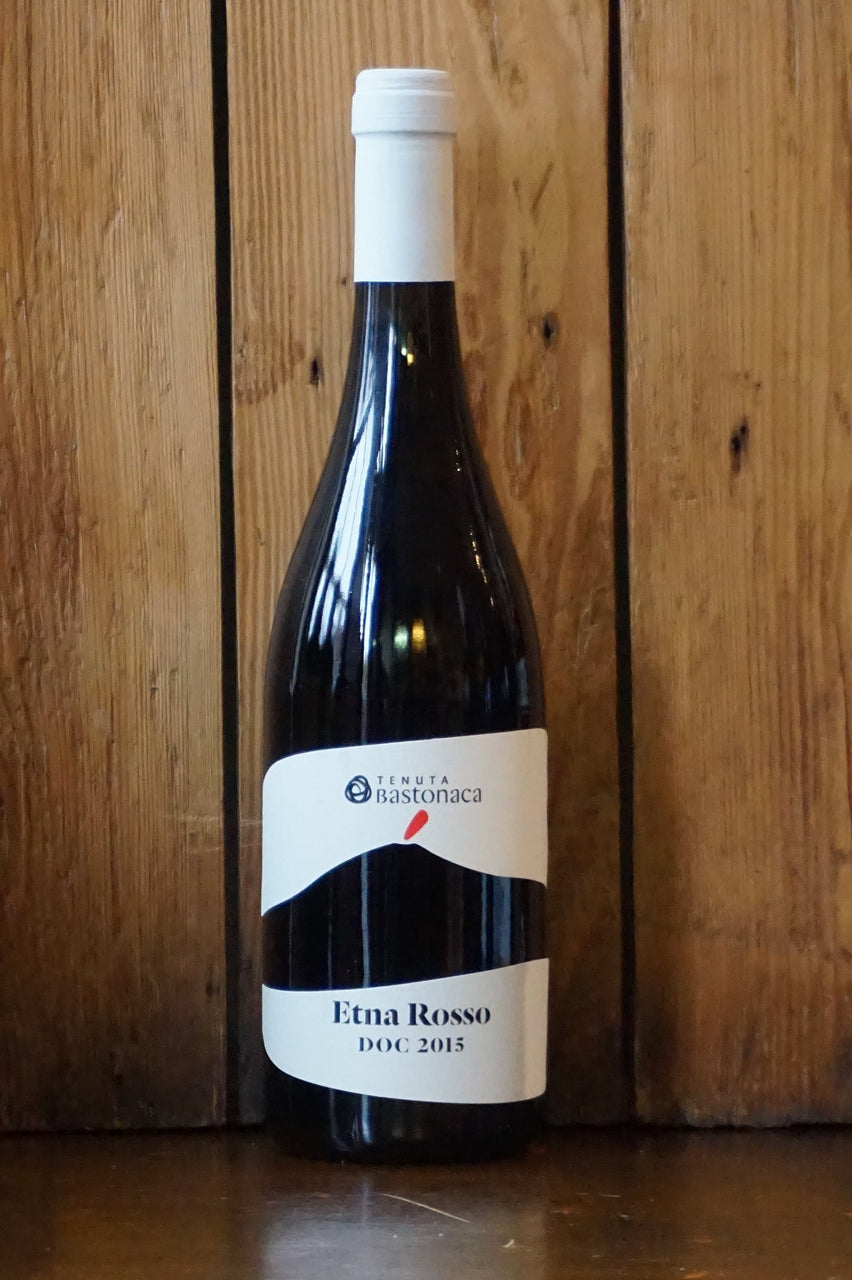 The combination of the Etna Volcano and its altitude, the grape variety used (100% Nerello Mascalese) and the location at the centre of the Mediterranean sea make this wine truly unique.
The vineyards are  located  at almost  900 meters a.s.l. on the northern slope of the mount Etna and are cultivated with the typical  "alberello" (little tree) system to protect the plant from the wind.  The altitude allows the temperature to be cooler and therefore the wine to be fresher and ....then there is the volcano soil that adds a charming minerality to it and the characteristic smokiness.
This wine is intense as you expect from a Sicilian red but also lively and elegant. For its style and complexity more similar to some outstanding Pinot Noirs from Northern Europe.   Wild cherry on the nose with a touch of orange peel and leather. On the palate is fresh and has a long lasting texture, completed by a nice smokiness.
Best enjoyed one hour from opening.