Falanghina "Late Harvest"- Il Poggio (0.50l)
Vinarius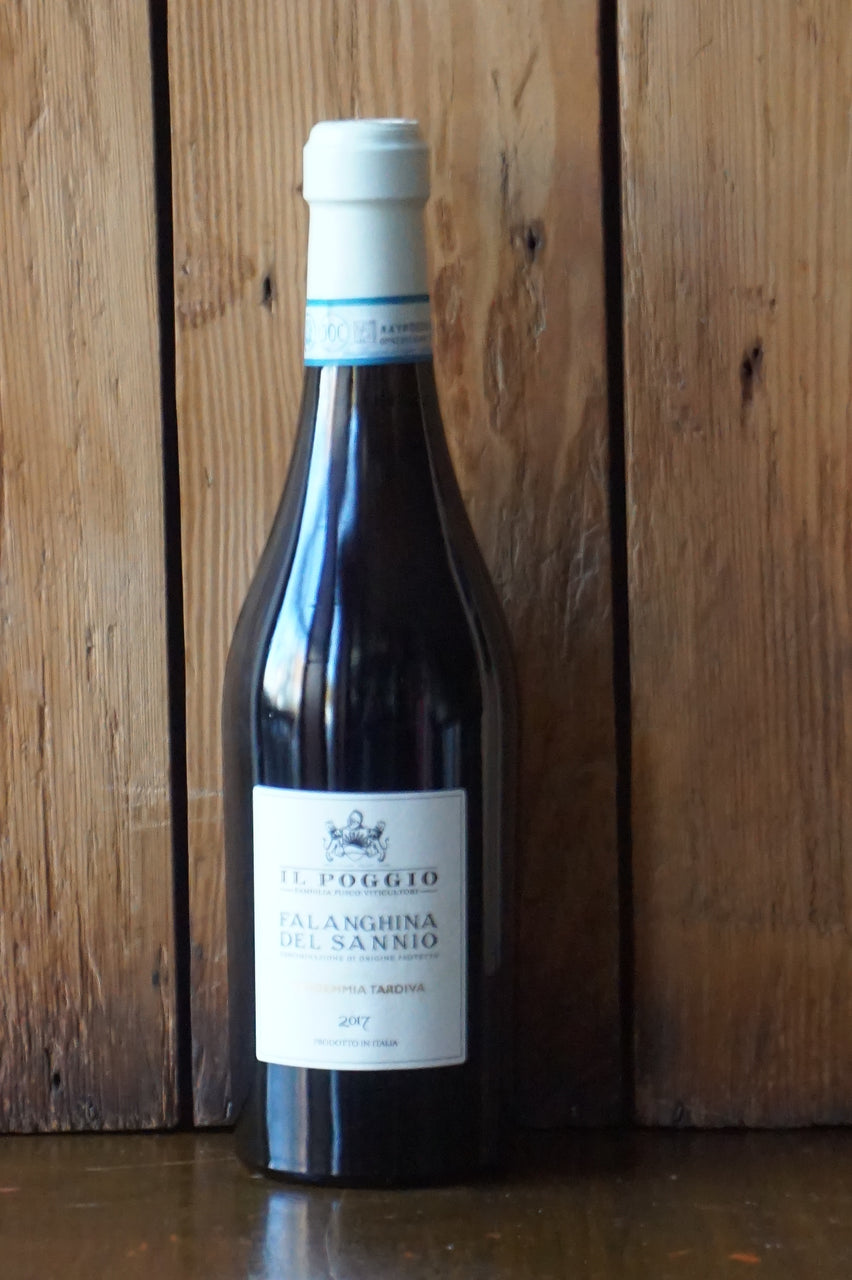 A unique white that is made picking up the the best grapes of Falanghina when they are over-ripe, normally at mid November. 
Its deep yellow colour with golden highlights immediately expresses the fullness of this wine. Notes of wild flowers, citrus fruits and dry mango on the nose. In the mouth, it releases fruity, fresh and juicy taste, that perfectly combine with a strong savoury and mineral aromas, balanced by a good acidity. The overripe grapes gives to this wine a fullness condensed character, with medium-to-full body, complex and a long finish.
Due to few residual sugar you can use with mild desserts (great with apple or rhubarb cake, cheesecakes) but it is absolutely magnificent with some spicy dishes: Thai, Chinese or green curry.