Filari di Timorasso - Colli Tortoneso DOC 2017 (Magnum , white Wine)
Boveri Luigi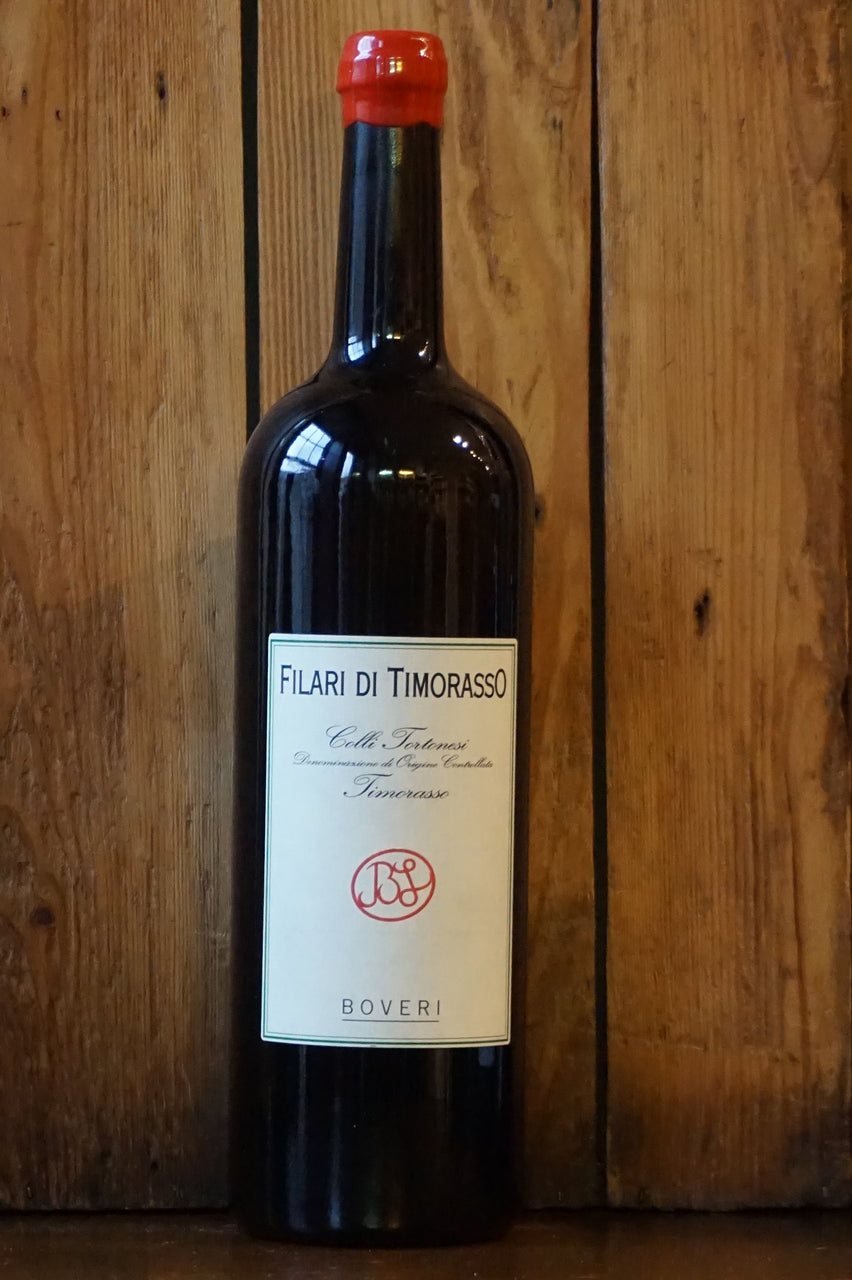 Crisp and dry white wine made from the very unique grape Timorasso. 
Although it is unoaked, the wine is full bodied, with some stone fruits and a lof of citrus.
The magnum size is great if you wish to age that complex white wine or serve it for a party.