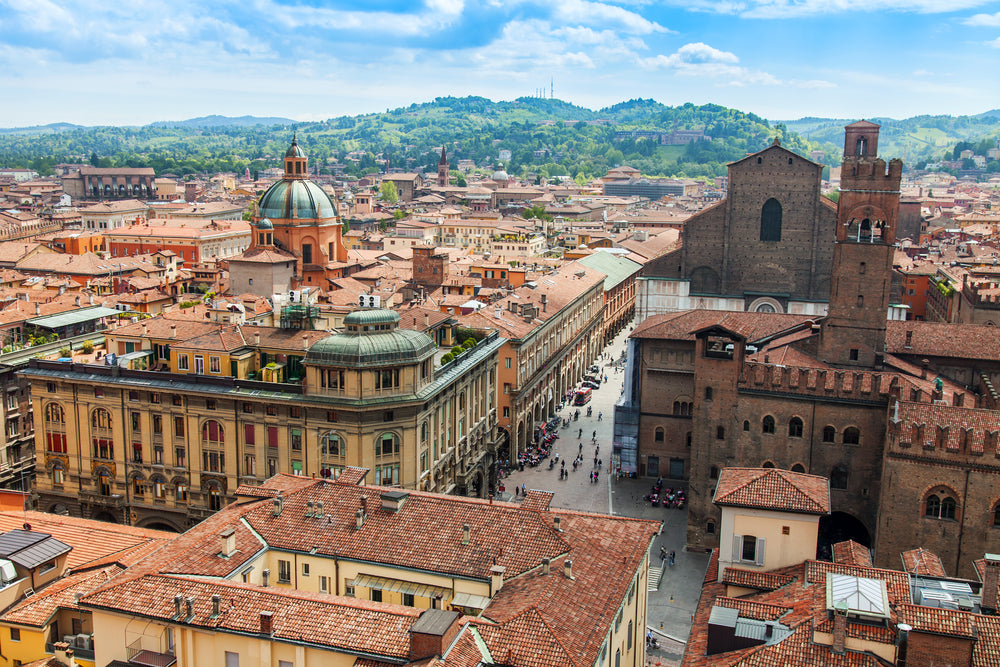 Wednesday 25 July - 7 pm
Three courses including a complimentary glass of Lambrusco on arrival for £30 pp.
Last February in her trip to Italy, Sophie discovered and immediately fell in love with one of the best gastronomic city in the world: Bologna.
Bologna is not only a very beautiful and ancient city, with Europe's oldest University and the most important railway hub in Italy, but it is also the centre of the Emilia-Romagna food culture where such as great product as Parmigiano Reggiano, Prosciutto di Parma, Aceto Balsamico di Modena, Mortadella and with a long tradition of handmade pasta.
This supper club is an homage to Bologna multiculturalism and its way of life.
Menu
 Glass of Lambrusco on arrival
Homemade Sourdough bread on the table.
~*~
Prosciutto, Parmesan, Aged Balsamic
~*~
Braised Veal Shin, Cannellini, Italian Spinach
~*~
Bologna Rice Cake, Mascarpone
Booking essential. You can buy the tickets online or visit us directly at the shop or call us on 020 3302 0123.
No service charge - Vinarius does NOT add automaticly the 12.5% service charge on your bill.