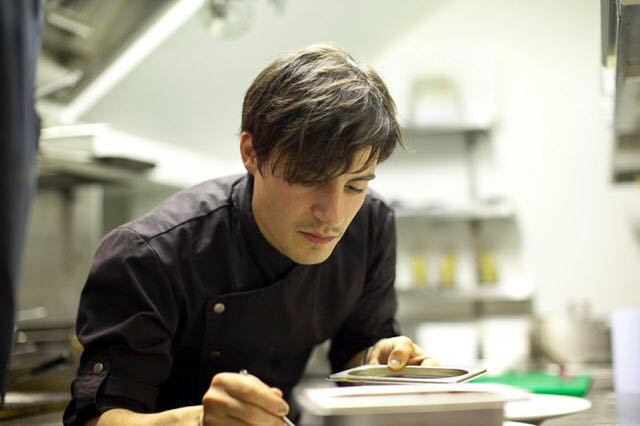 Wednesday 12th July at 7:00 pm
Marco Muselli is a gifted young Chef with almost 15 years experience in fine dining establishments. He started his career at the Hotellerie G. Minuto Food Academy in Tuscany and he perfected his skills in many restaurants in London, Italy, Spain and U.S.A. Now working as personal Chef and nutritionist in London.
About the event:
"My idea for the event was a mediterranean, bold, fresh, clean flavours with a nordic minimalist approach, an apparent simplicity inspired by warm summer nights, great wines and products from the sea".
Menu:
Amuse bouche : Oysters, charentais melon, purslane, rye
~*~
Starter: Mackerel escabeche, radish, prosecco, samphire.
~*~
Main: Stonebass, pistacho, charcoal leeks
~*~
Dessert: Nectarine, shortbread, merengue, olives
~*~
Four courses £30 pp
All the seafood and fish are sourced on the day from Billingsgate Fish Market
Wine
To match the food with wine we want to give you as many options as possible:
Wine pairing of three glasses (3 x 70 ml) will be available for the evening
By the glass - we are going to add 3 more wines to our usual selection.
by bottle to share - you can pick any bottle from our extensive retail selection + £5 corkage.
No service charge - Vinarius doesn't add automaticly the 12.5% service charge on your bill.