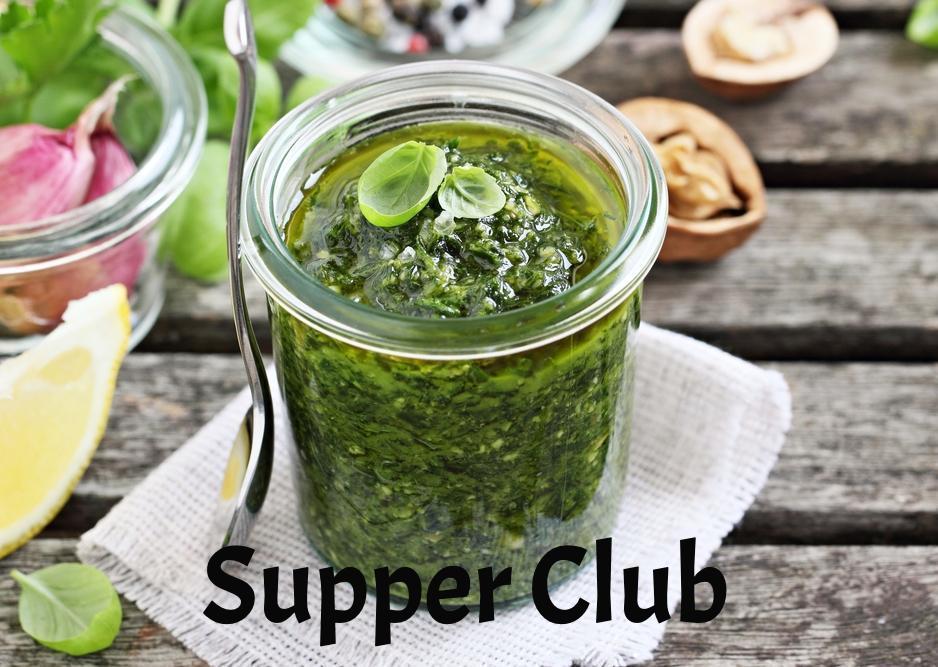 Wednesday 24 April - 7 pm
Five different fresh Pasta & Homemade Pesto, dessert, complimentary glass of Prosecco and amuse bouche on arrival for £35pp
Pesto is a sauce originated in the Italian city of Genova which has been used there since the 16th century. Pestare in Italian means to crush (inside the characteristic container) and blend together different ingredients normally herbs, spices and often nuts.
Our Chef Antonio Tonelli has always had a passion for Homemade Pesto and for fresh Pasta and he is very keen to showcase his latest creations.
Menu
Homemade sourdough and focaccia on the table.
Glass of Prosecco served with Sun-dried tomato pesto Crostini.
~*~
Paccheri with Walnut Pesto
~*~
Trofie with Basil Pesto
~*~
Gnocchi with Pistacchio & Gorgonzola Pesto
~*~
Tagliatelle with Sicilian Tomato Pesto
~*~
Lasagne with Rocket and Sausage Pesto
~*~
Grana Padano with Cinnamon & Basil Pesto
 Booking essential. You can buy the tickets online or visit us directly at the shop or call us on 020 3302 0123.