Qvevris - Rkatsiteli - Georgia (Orange)
Vinarius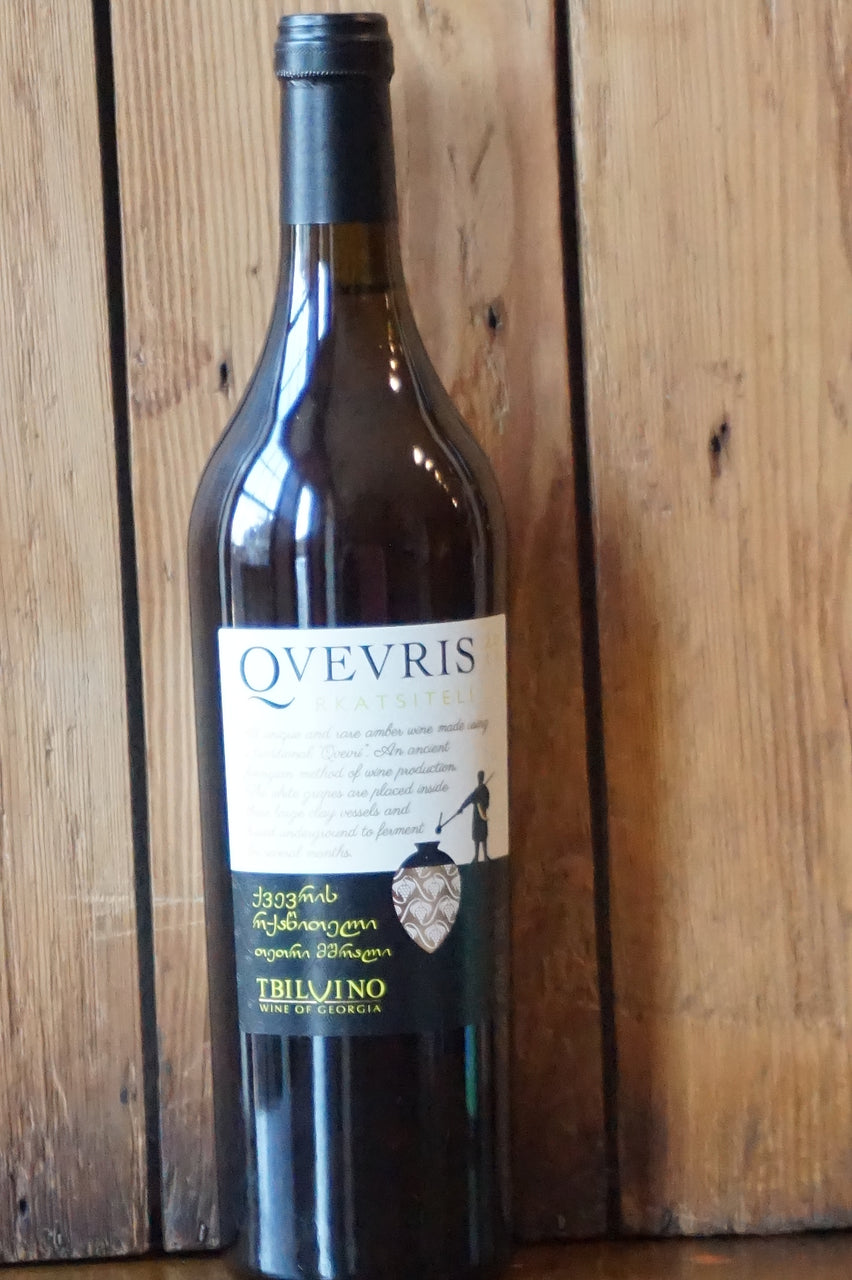 This is perfect example of wine made with Qvrevris ancient Georgian winemaking method: fermenting and macerating the grapes on their skins in large clay amphorae, which are then buried underground.
The result is an uncronpromise style with an amber color, dried fruit, hey, nuts and a floral touch. On the palate there is a bit of supple tannin, more nuttiness and ripe fruit with some oxidative aromas. 
~The Orange wine made before the orange wine fashion.