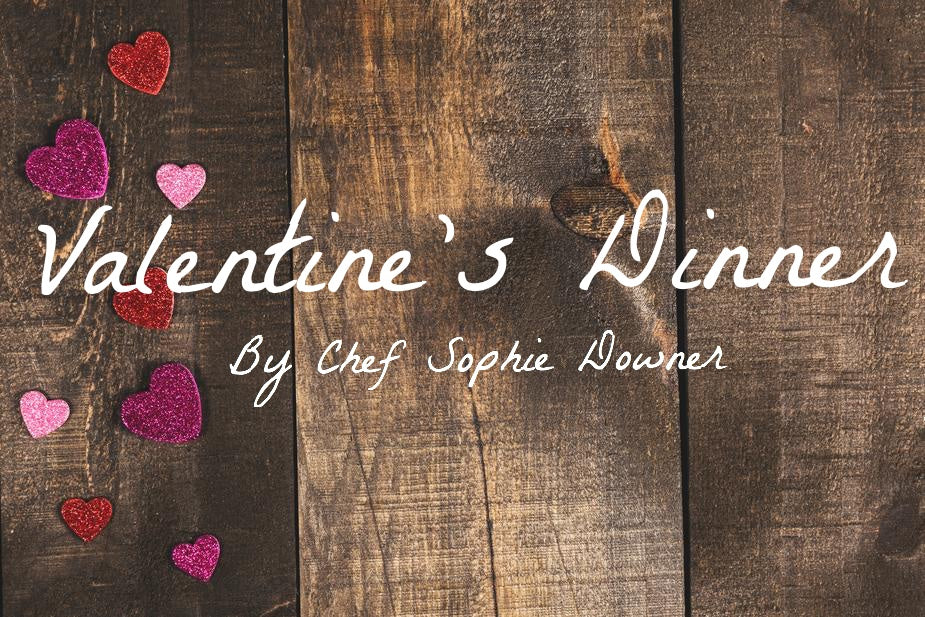 Wednesday 14 February - 7 pm
Four courses including a complimentary cocktail on arrival for £42 pp.
For Valentine's Day surprise your partner with a classy and delicious menu.
You will be welcome with The Love Potion Cocktail made with Prosecco, Blackberry and Thyme and seated at table for two where you will enjoy four exciting and flavoursome courses specially prepared for you by Chef Sophie Downer in a unique and relaxed atmosphere. 
Menu
The Love Potion Cocktail on arrival.
Homemade sourdough bread and butter on the table
~*~
Oysters with Prosecco Mignonette
~*~
Carpaccio di Manzo, Parmesan, Truffle Oil
(*Vegetarian option available).
~*~
Sea Bass Fillets, Chilly, Capers, Wild Spinach
~*~
Panna Cotta with Champagne poached Rhubarb 
Wine
To match the food with wine we want to give you as many options as possible:
• By the glass
• By bottle to share - you can pick any bottle from our extensive retail selection + £5 corkage.
 Booking essential. You can buy the tickets online or visit us directly at the shop or call us on 020 3302 0123.
*For the Vegetarian option, please let us know when you book your place
No service charge - Vinarius does NOT add automaticly the 12.5% service charge on your bill.