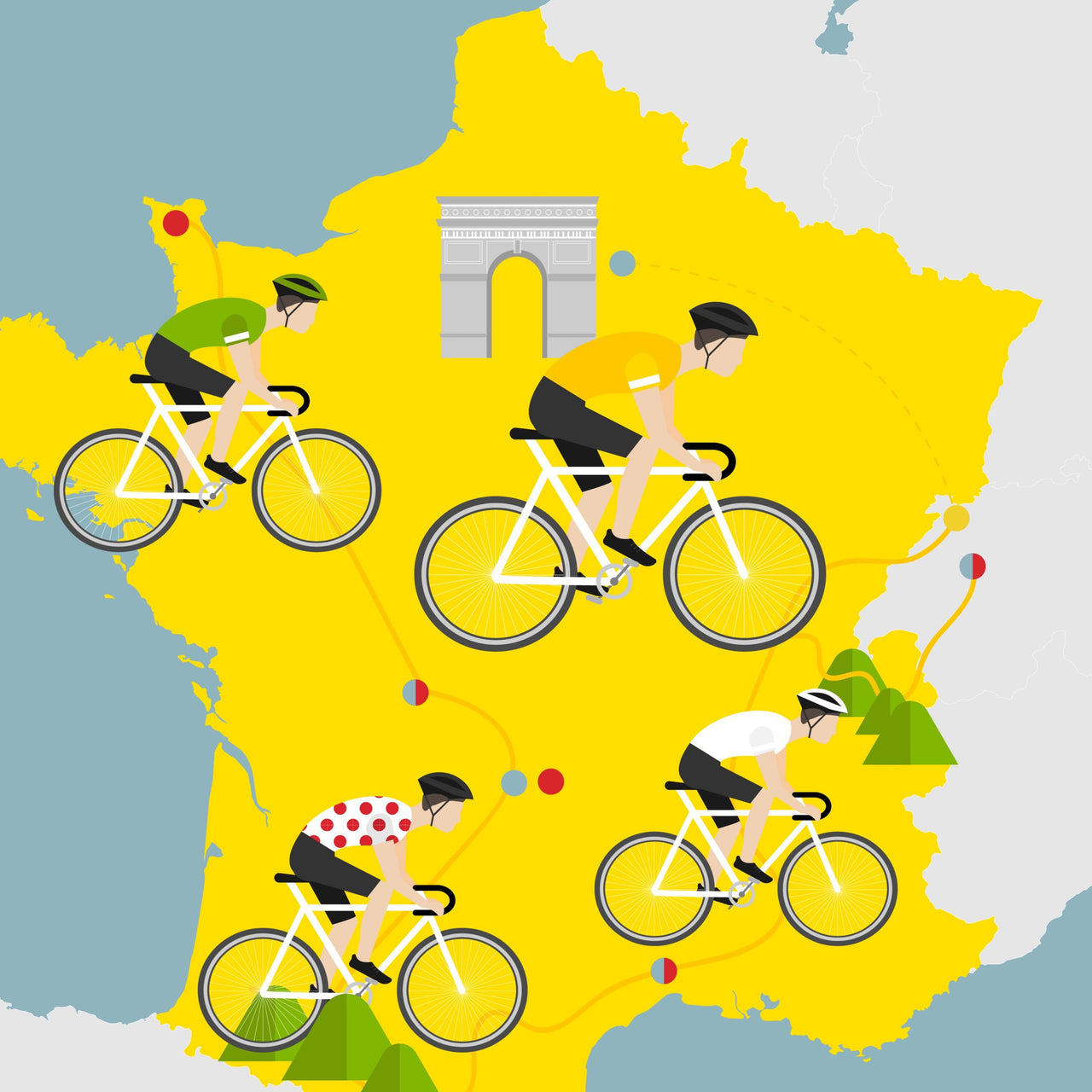 Wednesday 19th July at 7:00 pm
The 2017 will be the 104th edition of the Tour de France. The race will start in Dussendorf on the 1st of July an will finish at the Champs-Elysees in Paris on the 23rd of the same month.
France has always had one of the strongest cycling culture and, of course, one of the longest history of class wine making in the world and we want to mark this year event with a grand Wine Tasting that will follow the path of one the classic "Grand Tour" of cycling.
An important character of the Tour de France and cycling in general, is to challenge the riders through arduous routes often in mountainous and/or rural places and for us this is a perfect occasion to discover, together with you, beautiful regions and quality wines little known outside the mainstream products.
Vinarius team will be guided, for the occasion, by the tenacious cyclist, wine expert and frenchman Philippe Polleux, supported by the sprinter Italian sommelier Jacopo Armenio.
The assortment of wine will include outstanding and famous wine region such as Champagne and Burgundy, together with unexpected top quality wines from unfamiliar area such as Bergerac, Savoie, Alsace, etc.
Wines of Tastings:
1) Alsace Riesling Glintzberg (Organic) - rrp £18.45
2) Savoie Monfarina - Domaine Giachino (Organic) - rrp £18.45
3) Les sens du fruit 2015 - Le jonc-blanc - rrp £16.45
4) Madiran - Domaine Labrache Laffont - rrp £16.95
5) Gamay d'Auvergne - Minette (Organic) - rrp £28.45
6) Nuits-Saint-Georges - Domaine Arnoux-Lachaux - rrp £34.95
7) Cremant de Jura - Domain Montbougeau - rrp £18.95
8) Champagne Brut nv- Lasseaux - rrp £29.99
Dress Code:
Cyclist gear/shirt/cap welcomed but not compulsory and the best outfit will win a bottle of Champagne.