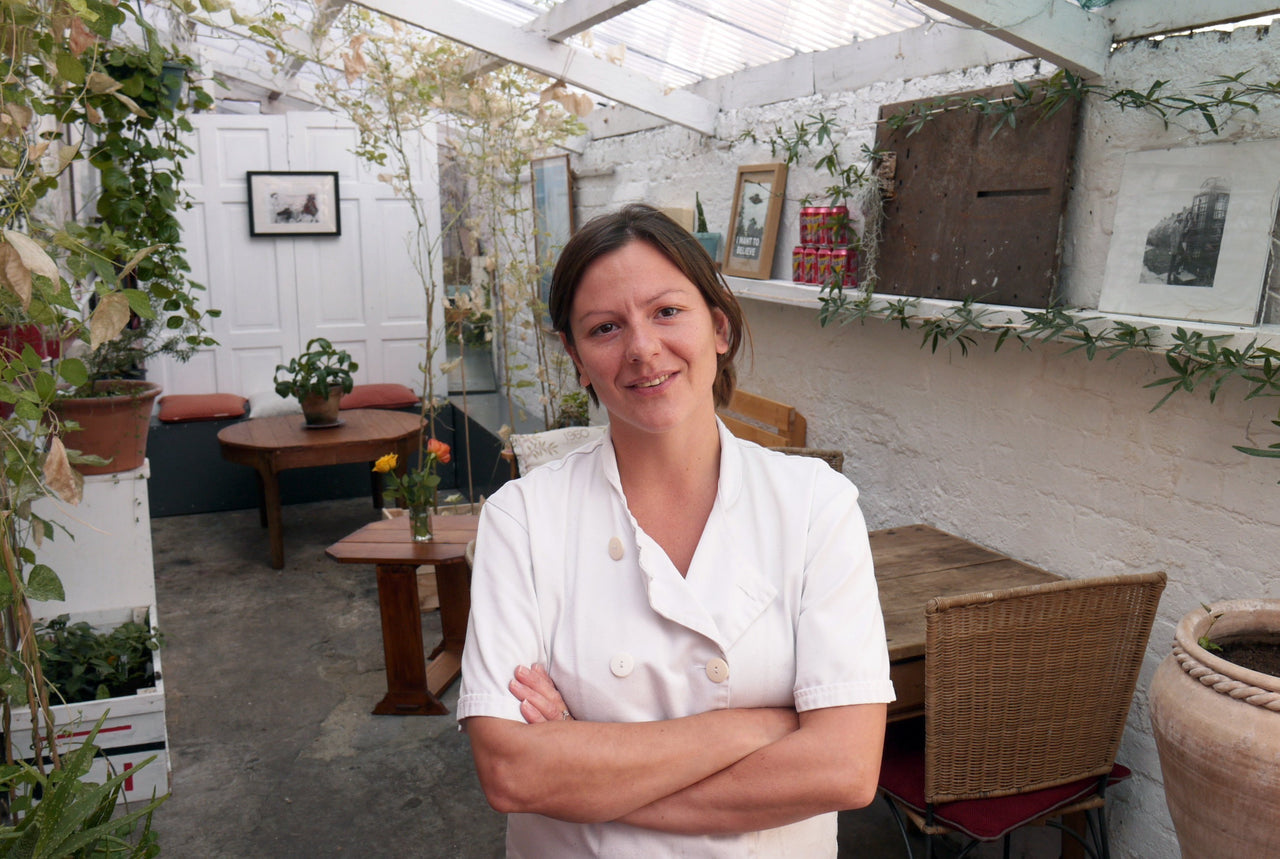 Wednesday 27th September - 7pm
Four courses £35 pp including a complimentary glass of Prosecco at arrival.
Vinarius is very pleased to announce another collaboration with a first class, gifted Chef.
Sophie Downer has worked in prestigious London restaurants for at least ten years, The River Café in Hammersmith and The Anchor and Hope in Waterloo amongst them, where she took most of her inspiration.
From beautiful ingredient led Italian food, to nose to tail hearty British and traditional French, she built her skills in these busy, top kitchens and now (mother of two, a toddler and a baby) she enjoying cooking for her own pop up events, with the new found enjoyment in growing ingredients and baking sourdough.

About the event:
The menu is her interpretation of vegetarian Supper Club with fresh, seasonal ingredients some of which from her garden and home made dishes inspired by Italian and Spanish gastronomy.

Menu:
Antipasti verdura, artichoke sot olio, dressed chard, home  grown leaves 
~*~
Tortollini erbette and home made ricotta
~*~
Vegetarian, individual autumn squash stuffed with lentils, farro and fontina.
~*~
Dark chocolate Seville orange tart, creme fraiche 
~*~


Wine:
To match the food with wine we want to give you as many options as possible:
• Wine pairing of three glasses (3 x 70 ml) will be available for the evening
• By the glass - we are going to add 3 more wines to our usual selection.
• by bottle to share - you can pick any bottle from our extensive retail selection + £5 corkage.
 
No service charge - Vinarius doesn't add automaticly the 12.5% service charge on your bill.