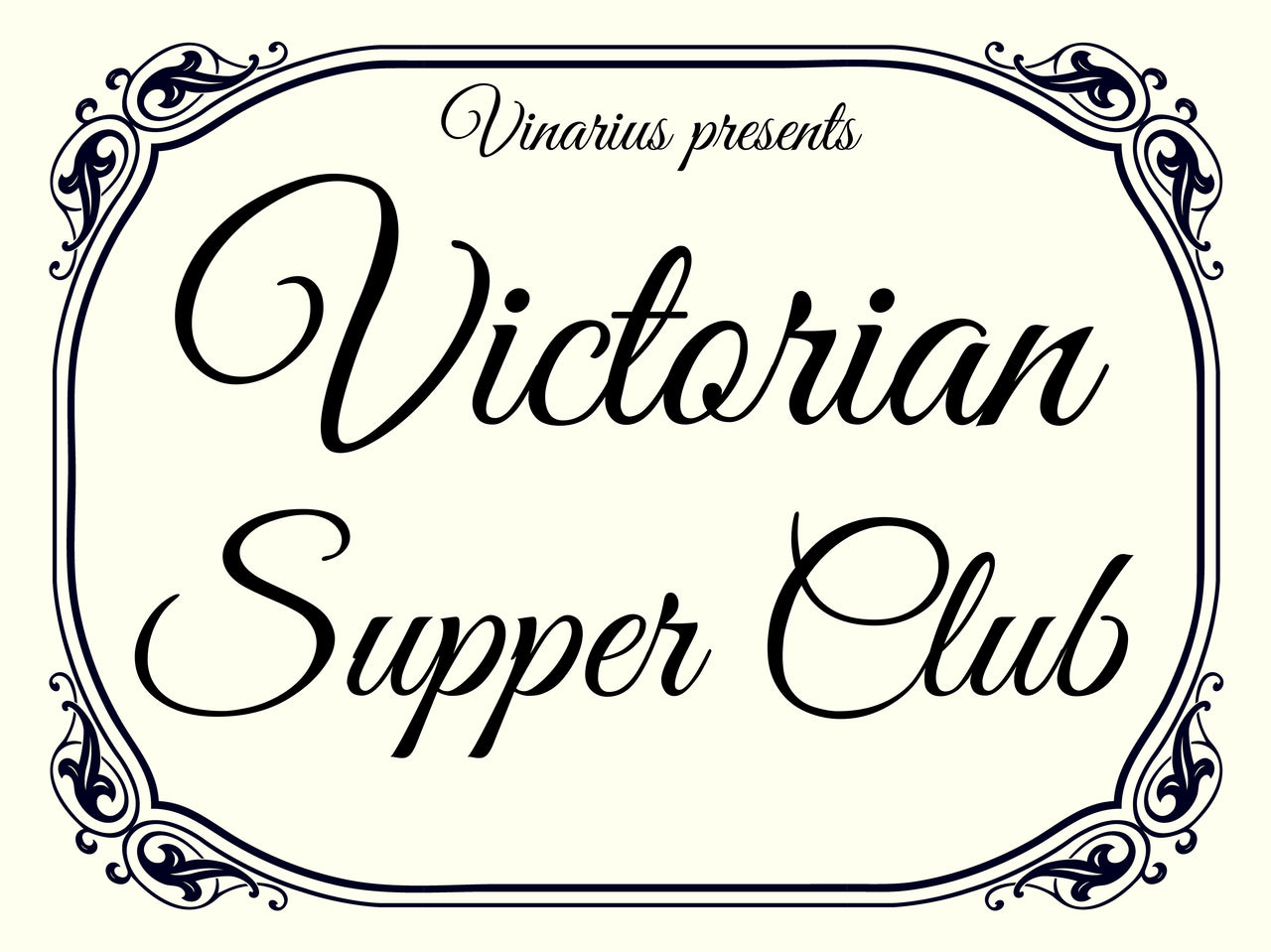 Wednesday 24 January from 7 pm
Three courses including a complimentary cocktail on arrival and 10% discount as new year promotion.
Sophie is back and she is going to prepare something a bit different but succulent as always: a menu from the Victorian times with their harvest and game season.
 We chose this particular theme because it really suits Sophie's skills and the passion for homemade, earthy dishes using fresh vegetables and herbs often grown in her allotment.
As John Ruskin said: "To be a good cook means the knowledge of all fruits, herbs, balms and spices, and of all that is healing and meet in fields and grove, savory in meat.  It means carefulness, inventiveness, watchfulness, willingness and readiness of appliance.  It means the economy of your great-grandmother and the science of modern chemists; it means much tasting and no wasting; it means English thoroughness, French art and Arabian hospitality; it means in fine that you are to be perfectly and always ladies, and that you are to see that everybody has something nice to eat."
 As usual, there will be a wine pairing with three different wines carefully chosen according with the style and the preferences of people in the Victorian era. 
Menu
Gin & Tonic with rose and cucumber on arrival.
Homemade sourdough bread and butter on the table
~*~
Beetroot, watercress, horseradish and hens egg
Wine pairing: Palomino Fino en Rama "Tosca Cerrada" 
~*~
Rabbit Pie served with green beans and dressed leaves
(*Vegetarian option available).
Wine Pairing: "Claret" Echappée Bel Bordeaux 
~*~
Lemon Tart
Wine pairing: Exito Marsala Vergine Riserva 1982 
Wine
To match the food with wine we want to give you as many options as possible:
• Wine pairing of three glasses (2 x 70 ml + 1 x 40ml) will be available for £7.50
• By the glass - we are going to add 3 more wines to our usual selection.
• by bottle to share - you can pick any bottle from our extensive retail selection + £5 corkage.
 Booking essential. You can buy the tickets online or visit us directly at the shop or call us on 020 3302 0123.
*For the Vegetarian option, please let us know when you book your place
No service charge - Vinarius does NOT add automaticly the 12.5% service charge on your bill.