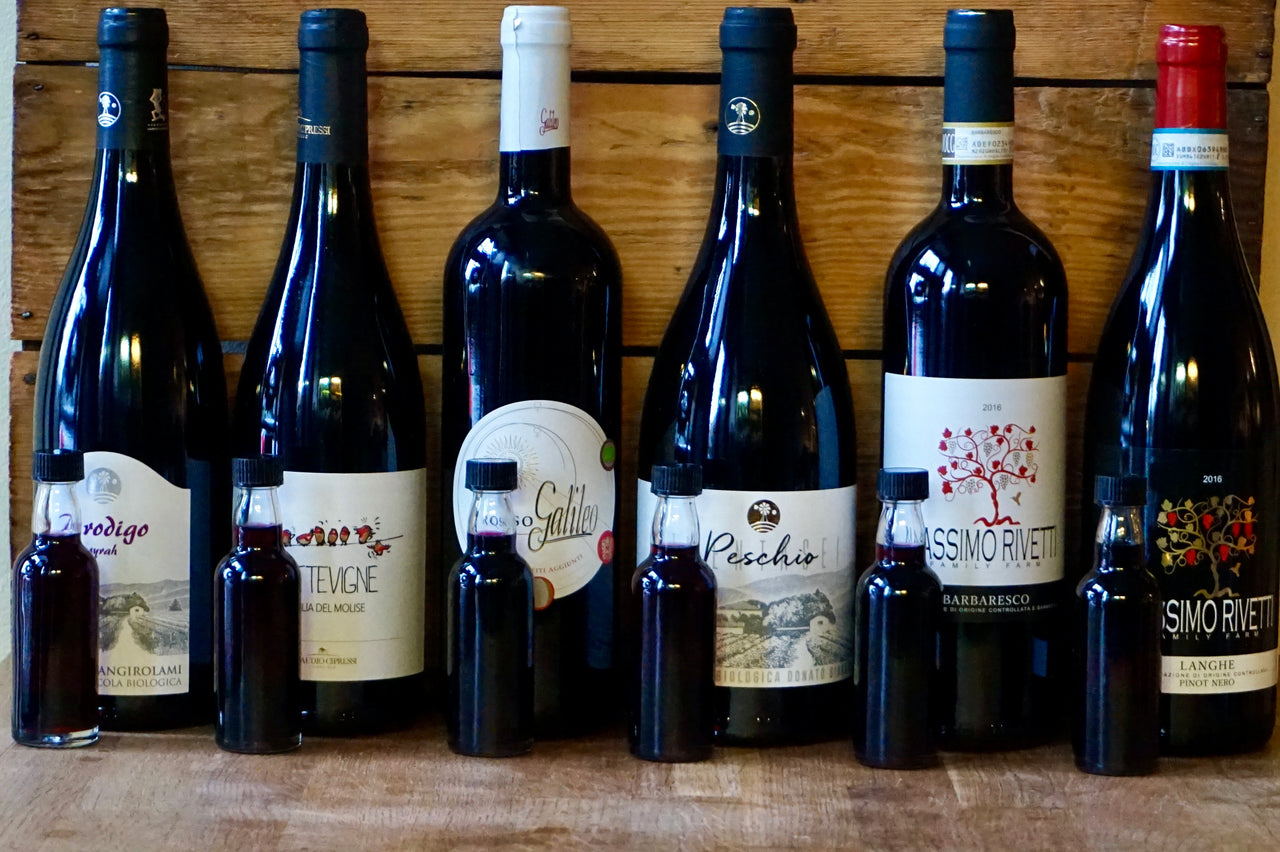 Wednesday 20th of January at 6pm
For our second ZOOM Wine Tasting we are going to slightly change our format and introduce a cheaper, simpler version using the 50ml bottles which will contain the right amount  of each of the wine for every participant.
We are going to present and talk about six organic wines among the most popular and interesting reds all exclusive to Vinarius.
 Price includes a kit of six little tasting bottles (50 ml) of wines and the virtual tutorial via Zoom. Once you buy you the tasting you will receive the invitation for the Zoom meeting. Tasting kits will be available for collection only from the day before the tasting (19/01/2020) until 5pm of the 20th.
A great way to socialise whilst enjoying and learning about wine.