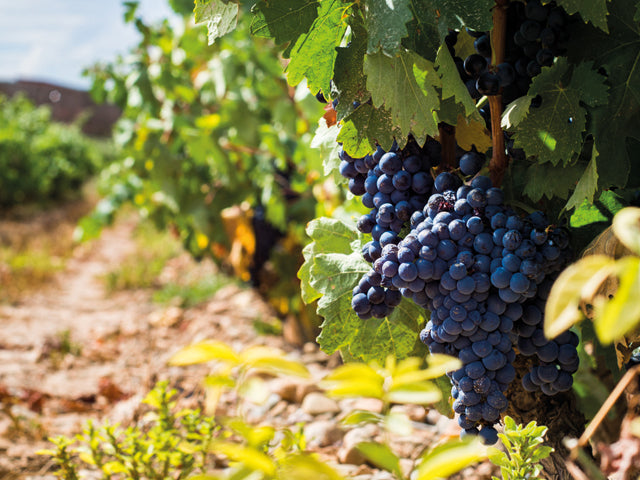 Although Britain seems to have an enduring love relation with Rioja, as almost half of the Spanish wines imported here come from this region, not everyone knows that Tempranillo is the most important red grape variety responsible for the production of the Rioja wines.
The name comes from the word temprano which in Spanish means 'early', because of its propensity to ripen earlier than the other local grapes.
Tempranillo really is the heart and soul of the Iberian wines. Virtually planted all over Spain and with over thirty synonyms (including Tinto Fino, Tinta Madrid, Verdiell and Tinta de Toro) the thick-skinned, dark coloured grapes of Tempranillo are very versatile and able to produce different styles of wine from many regions.
From the vino joven (young wine), destined for an early consumption, to the more mature style of Crianza and Reserva in Rioja; from the very concentrated and full bodied red from Toro appellation to the more complex wines from Ribera del Duero. Also and because of its innate aromatic neutrality, Tempranillo combines very well with other grape varieties (especially Garnacha, to make the classic Rioja blend) and it's ideal for long barrel ageing and a great companion wine of many foods and dishes. The best examples of Tempranillo come from vineyards located at a relatively high altitude where they can express a better balance and freshness.
In Vinarius we always have numerous Tempranillo based wines in stock covering all the main styles and appellation but we have a striking preference for Horten Tempranillo, a wine we import from Encomienda de Cervera.
The estate is located in the National Park of the Campo de Calatrava with vineyards between 750 and 850 mt of altitude and blessed by a very fertile soil from the extinct volcano. The award winning wine is named after the beautiful owner of the estate, Horten Espinosa, and for good reason, as it can be considered their signature wine. This Tempranillo is very elegant and easy to drink and shows a very seductive fruitiness with blueberry, red plum and a touch of vanilla pod. Medium-to-full-bodied on the palate with a nice crunchiness, a firm but well levigated tannins and a very neat finish.