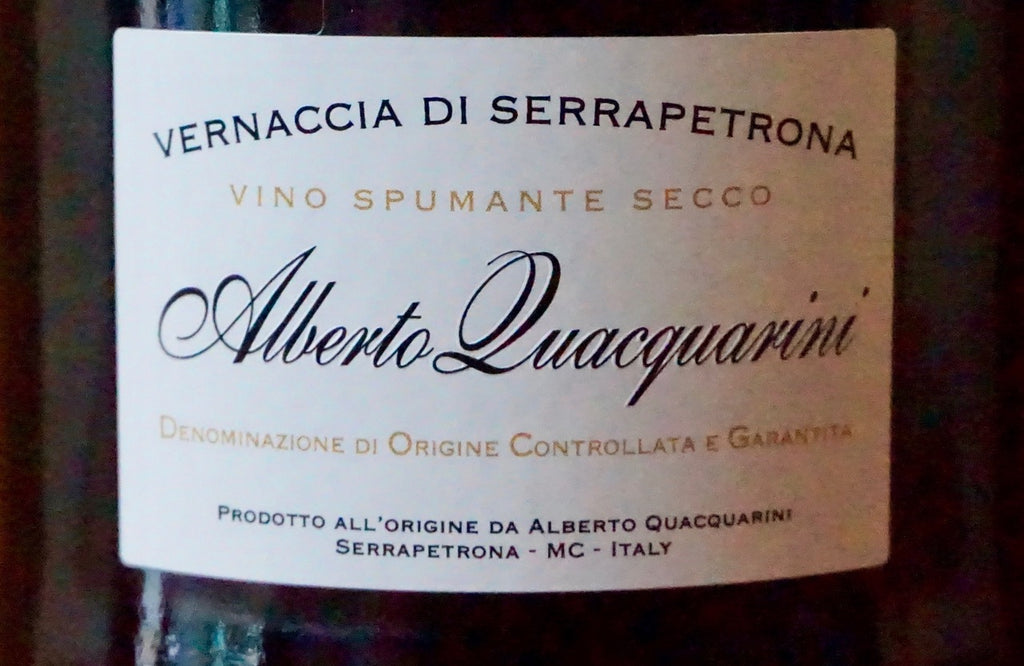 Italy is celebrated for its winemaking traditions, especially from famous regions such as Tuscany, Piedmont or Sicily but sometimes you can find incredible and unique products from unexpected places. Marche is one of them.
Tucked away between the Apennine mountains and the Adriatic Sea, Le Marche is probably one of Italy's least known regions. Historically, it was part of the Papal state while nowadays it is considered a gateway region between the northern and southern parts of the country.
To give an idea of the full potential of the wines from Marche I am going to talk about two completely different products made from autochthonous (local to me and you) grape varieties: Verdicchio and Vernaccia di Serrapetrona. The first is more mainstream and well-known, while the other is incredibly rare and unique.
Verdicchio is considered as one of the classic Italian white wine appellations, particularly famous during the 80s, when it was sold by big cooperatives in a very distinctive, green-coloured, fish-shaped bottle. Things have changed dramatically since then and it is now made in a much leaner style – recently rediscovered and appreciated for its dryness, mandarin fruit and nutty character. The name Verdicchio comes from the Italian word verde (green) for the characteristic green hue of its grapes. There are two zones of production: Verdicchio dei Castelli di Jesi, which is situated along the coast, and the much smaller area of Verdicchio di Matelica, located further inland and with its vineyards at higher altitude, resulting in a lifted lemon acidity and minerality in its wine.
Vernaccia di Serrapetrona is a sparkling red wine made only with Vernaccia Nera grapes from a very limited area (just 172 acres of vineyards for the whole appellation) near the little village of Serrapetrona. The vinification of the wine follows an old and unique method of production (apparently first used in medieval times), which is both lengthy and sophisticated and involves sun-drying a portion of the grapes and going through three different fermentations. The final wine has really no comparison with any other product; something between a Super Lambrusco and a sparkling Valpolicella-Ripasso. It comes in two versions: secco (dry – although with some residual sugar) and dolce (sweet – a luscious style) and always with a nice, velvety texture, dry fruit and wild cherry aromas and a delicate bitterness on the finish. It's a wine that takes you back in time and can be used as an aperitif or to accompany a dessert. It can be matched with all sorts of food and is ideal with cheeses, charcuterie and meat-based, spicy dishes.