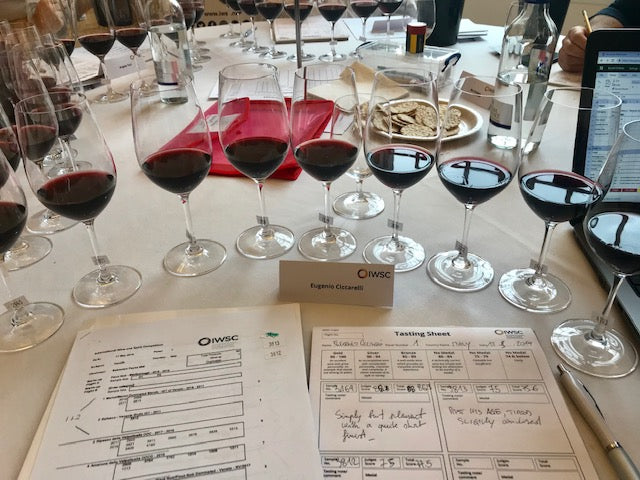 This is my 6th year of having the honour to judge for the
International Wine & Spirit Competition
and it is always a great formative experience. First of all I have the great pleasure of tasting around 70 wines each day and, more importantly, to discuss and share opinions about them with other panel members chosen from key international wine influencer:
Masters of wines
, wine buyers, wine journalists and expert sommeliers.
Each panel consist of 4 to 5 judges and after we taste and give a personal score to each of the wines presented we then work together to establish the overall rating and, in some cases, the medal we want to award. We know very little about the wines we are tasting: vintage, appellation, area of provenience and the wines are often grouped by categories with 8 products for each of the "flight". Only wines that reach over 85 points are awarded with a
Bronze
medal, for a
Silver
medal 90 points, leaving the few
Gold
medals with a minimum of 95 points.