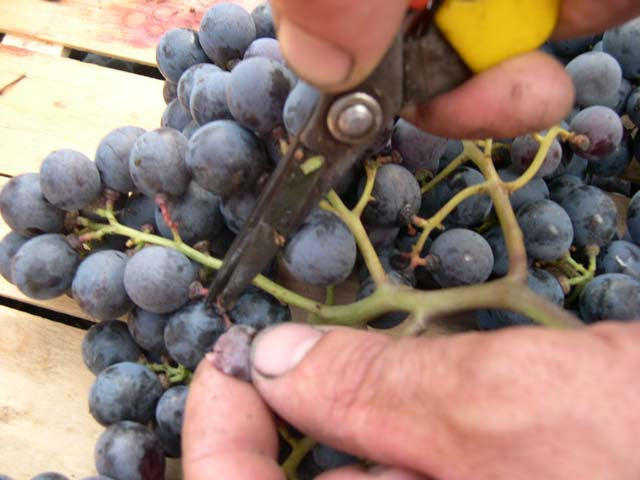 "Authentic " is a buzzword that has been circulating in the wine business for a certain amount of time, even before the 2011when the book Authentic Wine was published. But, what is in reality an "authentic wine"?
First of all the wine has to be made from excellent and genuine grapes and it also needs to address the concerns and the requests from an increasing numbers of consumers for a more eco-friendly and sustainable viticulture. This is often (but by all means not always) achieved by the producers using the organic and biodynamic guidelines which do not allow, for example, synthetic chemicals in the vineyard. Once in the cellar and during the whole process of vinification, the wine needs to be produced in the most natural way, adding as little as possible and with less manipulation as possible. Most importantly, an authentic wine  must be a high quality product that represents the place and the traditions from where it comes from, using, for example, local grape varieties and methods of production. That's why Vinarius only imports and sell wines from small producers who cultivate their vineyards and only vinify their grapes. Most of the wines currently  sold on the UK market are, in fact, manufactured on an industrial scale by big bottlers, who normally buy and blend together grapes and wines from different sources and different places, sometimes hundreds of miles apart. For us, an authentic quality wine can only be made by a small winery, which has the complete control of the whole process from the vineyard to the bottle.

The Rivetti family in Piedmont, Italy, ticks all the boxes: a small eco-friendly and organic farm with 25 ha of their own vineyards using local grape varieties, only natural fermentation (no added yeasts), minimum use of sulphates and no filtration . Their signature wine is arguably the Barbaresco which follows the Piedmontese philosophy of ageing the wine in large cask of Slavonian oak for over eighteen months. The result is an outstanding full-bodied red with a complex, clean bouquet (violet and morello cherry), a soft but firm tannin and an elegant finish. 
Vinarius proudly imports and sells Massimo Rivetti's wines.