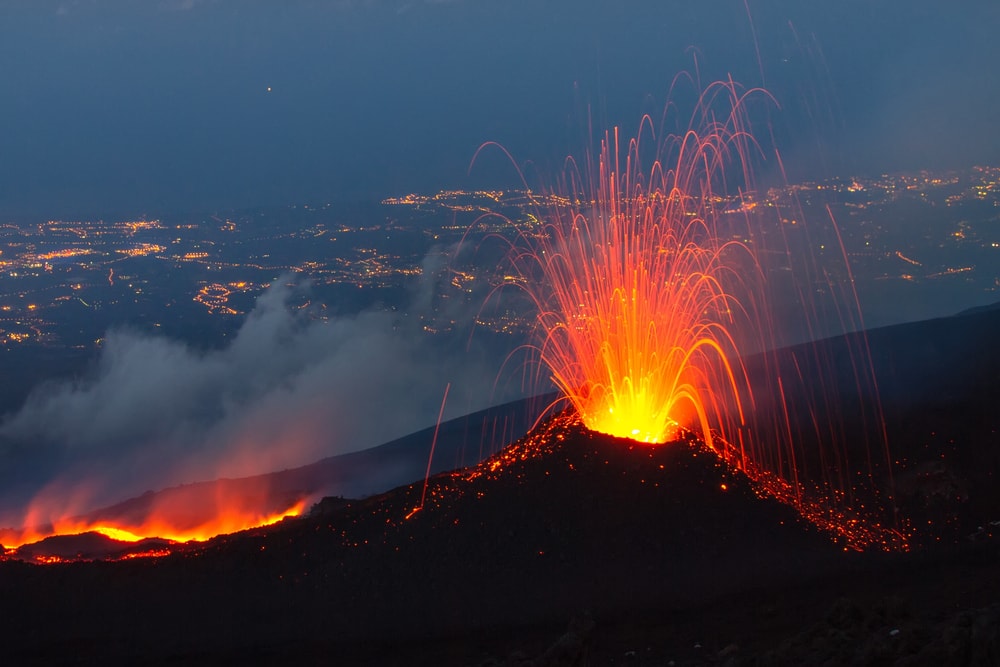 Volcanoes have tantalise human being since primordial time: their eruptions can destroy and create landscape, frighten observers and sometime even modify our climate, but Volcanic soils are full of nutrients (minerals in particular) and are usually very dark in colour, both of which help the vine to bear rich, concentrated grapes. Although no scientific studies has ever shown any direct connection between the presence of various minerals in the soil and the aromas of the final product, wines grown on volcanic soils often have several characteristics in common: fresh acidity, evident minerality and a distinct character and longevity. Two additional  elements are also mentioned that can influence the quality of the wine from volcanic areas: the altitude of the vineyards and the use of their local grapes and their traditional methods of production. These wines, in fact, come from idillic rural location, frequently on the top of high mountains  and far away from the mainstream agricultural districts and intensive farming. Hidden little gems which we are very happy to discover and share with our customers.
Vinarius already has and extensive selection of volcanic wines and this month we proudly announce the introduction of two new succulent products directly and exclusively  imported from the producers: Soto de Zemtinar, Encomienda de Cervera (rrp £10.45) and Etna Rosso, Tenuta Bastonaca (rrp: £24.45).
In the first case the vineyards are located at the hearth of the Volcanic Massif Campo de Calatrava in Spain at an altitude between 750   and 850 mt inside the Maar de Hoya de Cervera National Park.
The Etna Rosso, also, is the archetype of the volcanic wines: from a very small vineyard on the top of the  tallest active volcano in Europe   (Etna in Sicily, Italy) using only their traditional cultivation method (head-trained bush vines) and local grape varieties: 80% Nerello Mascalese, 20% Nerello Cappuccio. Medium-bodied and fresh the first wine with  a soft palate and a lingering finish; full-bodied with a refined tannin and nice smokiness the second. Both wines with their own distinctive "volcanic character".