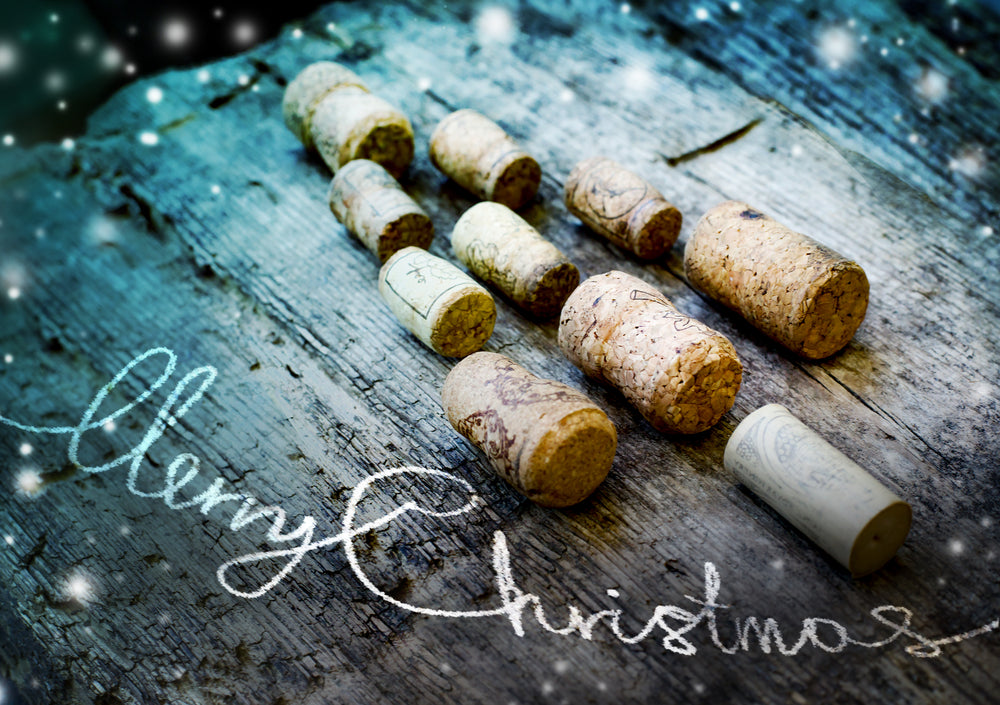 Enlighten your spirit
for Christmas with a selection of authentic wines carefully chosen and directly imported by Vinarius for your festive foods, presents and parties.
Fizz: 
Prosecco Superiore Conegliano Valdobbiadene Brut - Sommariva. £15.95
Who said that Prosecco cannot be a serious drink? This is the driest style of Prosecco that come from the best area in north-east of Italy. A delicious aromas of citrus fruit, white flowers and fresh herbs with hints of bread crust. Dry, elegant and clean on the palate which makes it an excellent choice as aperitif and to accompany many simple or complex fish dishes, white meat or vegetables. Try it with sushi or, as custom in its area of origin, throughout the entire meal…amazing!
White: 
Blanc d'Amour 2016 - Chateau Bizard. £14.95
A blend of four grape varieties (Viogner, Grenache Blanc, Marsanne and Roussanne) from a producer in Cotes du Rhone in France. The wine has a really nice aromaticity with white peaches, lychees and acacia flowers with an ample but balanced palate and a very fresh finish. Splendid as aperitif or to match dishes with crab, shellfish or smoked salmon but also with grilled chicken or creamy goat cheeses.
Medium-bodied

Red: 
Rosso di Montalcino DOC 2014 - Baccinetti. £17.95
Rosso is the "little brother" of the more famous Brunello di Montalcino. Made with 100% Sangiovese grapes from the best area in Tuscany, the wine is unfiltered, cheeky and unrepentant. It shows a nice crimson colour with a red fruit nose and hints of leather. The palate is fresh and lingering with red cherries and raspberries fruits, a firm tannin and a pleasant, clean finish. Particular suited with turkey with cranberry sauce, duck, lamb curry, pasta ragu' and medium-to-strong cheeses. 
Full-Bodied Red
Amarone della Valpolicella Classico DOC 2012 - David Sterza. £35.95
One of Italy's most famous and prestigious wines, especially those from the Classico vineyards that are considered the best expression of the appellation. Made with Corvina grape and using the traditional drying process that concentrate and refine the resulting wine. Powerful and elegant it shows a very complex nose with ripe red and dark fruits, vanilla and a touch of cloves. Very rich but fresh on the palate with a strong-but-gentle tannin and aromas a plum jam, cocoa  and liquorice toward the end. The finish is dry which makes it ideal for strong cheeses, casserole, roast-beef, venison or to be used as "Vino da Meditazione" after the meal.
Fine Wines
For a special present (including one to yourself) we also highly recommend the two wines in our Christmas Promotion: Brunello di Montalcino 2011 "Saporoia" and Barbaresco 2013 Massimo Rivetti, both awarded 91 point by James Suckling.