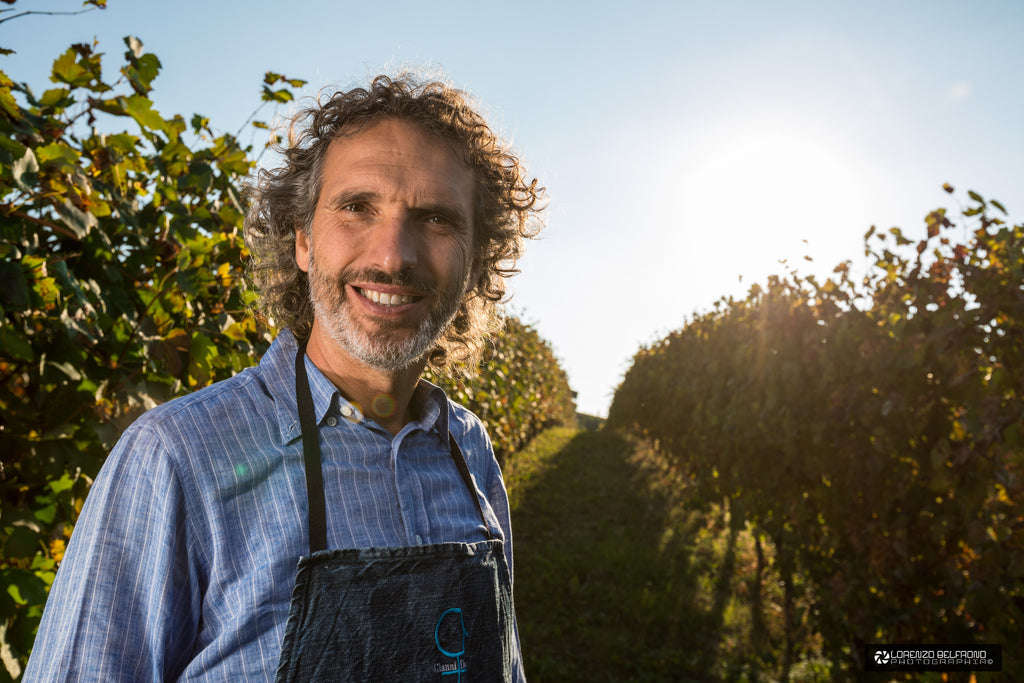 Gianni and Eugenio met at University while studying Oenology and became close friends and when Vinarius started importing and selling wines in the UK Gianni was one of the very first wine producers to be selected. He has an uncanny ability to create spectacular wines using only the traditional grapes varieties from his native town: Castagnole delle Lanze.
 This area in Piedmont region is at crossroad between three important and quite different viticultural areas, Astigiano, Langhe and Monferrato and in Gianni's production we can see the influences from all of them:
 Gianni, in fact started as "moscatista" handcrafting one of the most delicate and balanced Moscato d'Asti you can find in the UK market and he also makes an outstanding light and fragrant Grignolino d'Asti.
He also uses grape varieties typical of the Langhe such as Dolcetto and Nebbiolo and his  "Genio" Barbera is a long ageing, complex and elegantly structured wine like the ones you can only find in the Barolo area. In fact, as he often says .... his Barbera "Baroleggia".
From Monferrato he adopted the Ruché di Castagnole Monferrato: a unique red wine from a rare grape variety that has a very perfumy nose but dry and firm palate.