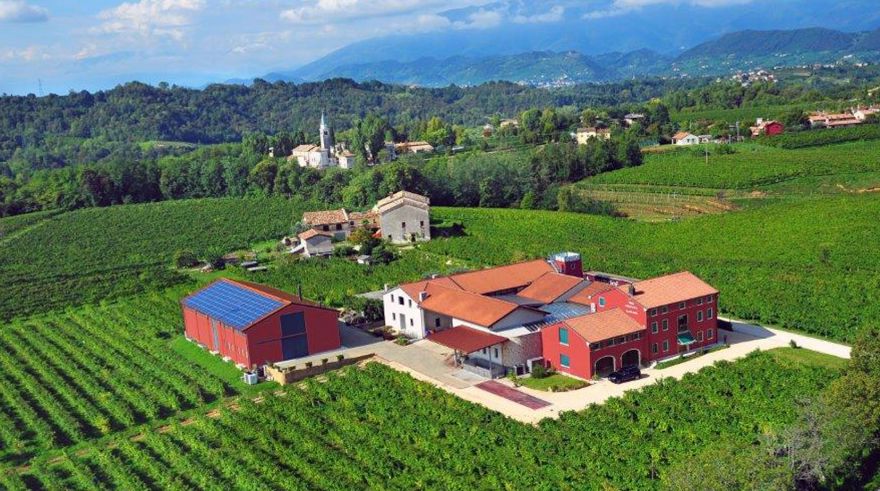 Sommariva is at the heart and the original area of the Prosecco production: right in the middle between the towns of Conegliano and Valdobbiadene which is now a DOCG Prosecco Superiore appellation.
Here the young but very dedicated owner Cinzia Sommariva is continuing the family tradition of making a truly superior Prosecco that reflect the history, the beauty and the charm of these hills. With 50 ha of land almost entirely cultivated with the Glera gapes - in a sustainable way to enhance the natural vocation for each of the vineyards - a great variety of Prosecco are produced.
To choose the Prosecco we followed the "pyramid of the quality of dryness" with three products in particular: 
Prosecco Extra Dry Treviso DOC - This is the largest DOC area with up to 17gr/Lt of sugar, the most popular prosecco in the shop.
Prosecco Superiore Brut  Conegliano Valdobbiadene DOCG - with up to 12gr/Lt of sugar is the benchmark of a quality, very dry Prosecco that you can also have with food.
Prosecco Superiore Extra Brut Conegliano Valdobbiadebe DOCG "Rive di Collabrigo" with up to 6 gr/Lt of sugar, is the "Cru" of the Prosecco from a specific and highly regarded vineyard, is the driest style and a top-notch Prosecco.